Wire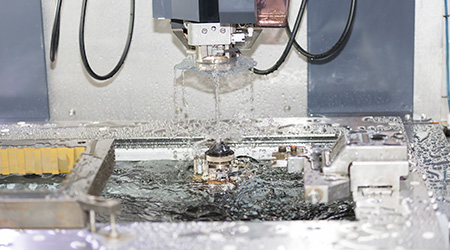 Precision Cuts With Wire EDM CAD-CAM Software
Wire EDM is a complete wireframe, surface and solid modeling CAD-CAM system that delivers precision cuts in an easy to use CNC programming software. It allows you to create and import part models, assign wirepath strategies, and generate g-code programming specific to your machine. Wire EDM software offers an intuitive system for setting up precision cuts for all of your tight tolerance part manufacturing. This product delivers results that are consistent with the strict cutting requirements of mold making and tool & die industries.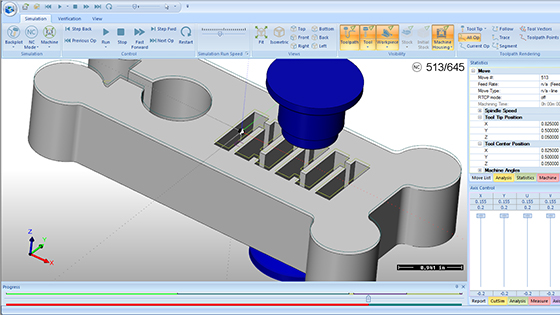 View Advanced 2 & 4 Axis Wire EDM Software In Action
The Wire EDM software from BobCAD-CAM programs your parts faster and cuts more accurately for less…See it for yourself, try it for FREE today.



Find the Right CNC Software Solution
Call Us Today +84-462538584
Create 2 and 4 axis wirepath CNC programming quickly and easily with CAD-CAM for Wire EDM. This powerful software allows you to set up open & closed, inside & outside shape programming and gives you the ability to customize skim passes, independent lead-ins & lead-outs, glue stops, and more for a complete wire EDM programming solution that works with Mitsubishi, Japax, Brother, Fanuc, Sodick and other CNC Wire EDM machines.
Features of the Wire EDM CAD-CAM Software
2 & 4 Axis Wirepaths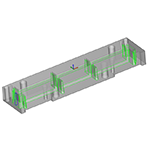 Wire EDM software supports programming open and closed shapes for 2 axis, 2 axis with taper, and 4 axis wirepath cutting. It works with wireframe geometry or you can program directly off of surface edges.
Land & Taper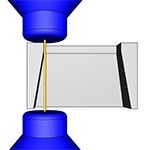 BobCAD-CAM gives you three taper setting options when programming 2 axis profiles – none, taper, and land & taper – simplifying the process of setting up and programming jobs without additional geometry.
4 Axis Automatic Synchronization
With Wire EDM, you can select from three options that assist in synchronizing and speeding up your programming for your 4 axis wirepaths. Each option offers a unique method of aligning the top and bottom guide of your CNC wire EDM machine.
Toolpath Patterning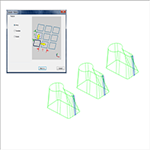 Pattern wire EDM features utilizing the array, translate, or rotate patterning techniques offered in the BobCAD-CAM CAM system.
Reverse Cut Direction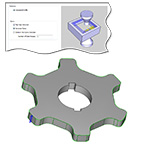 For all Wire EDM machining strategies, the wirepath cutting direction for the rough cut, skim cuts, and tab cut operations are all determined automatically to provide the most efficient cutting methods for the application. You can reverse the cutting direction for any tab cut or skim cut operations to gain control of the cutting direction for all operations.
Solid Simulation
Visualizing your wirepaths has never been easier or more accurate. Using the new remove chips animation, you can quickly find out if your parts will release from one another before performing any cuts at your machine.