BobCAM for SOLIDWORKS™ – BobART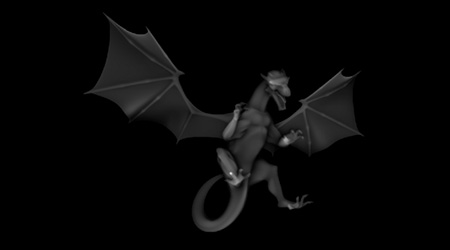 Transform your artistic imagination into manufacturing reality right inside of SOLIDWORKS!
BobCAM for SOLIDWORKS™ V5 now offers BobART as an artistic CAD add-on module to any of the BobCAM milling products. It allows you to apply creative artwork to CNC manufactured parts. This powerful artistic software lets you to take a picture or drawing and convert it into relief model or vectorized geometry that can be machined by a CNC mill, router, waterjet, laser, or burning machine. Simply open an image file and you're just a few steps away from engraving, carving, or embossing with powerful CAM programming. This is a must have CNC router software and CAD design tool for industries that work with sign making, custom wood working, jewelry making, instrument machining, engraving work, mold making, and much more
Watch The Powerful Design Tools Of BobART In Action
The BobCAM V5 Art module from BobCAD-CAM is one of the most powerful and easy to use artistic CAD systems you'll ever experience…See it for yourself, test it today for FREE!



Find the Right CNC Software Solution
Call Us Today +84-462538584
The new BobART software is a fun art add-on that's easy enough for new or occasional users, yet powerful enough for the advanced CAD-CAM users that want to perfect their artistic manufacturing projects. And now it's available with BobCAM right inside of SOLIDWORKS™. The artistic features of BobART include: the ability to wrap models, emboss models from imported STL file components, save components or the entire project as an STL, access up to 64 different vectorization color levels, use custom cross sections to have more control over creating your embossed models and much more.
Features of Artistic CAD-CAM in BobART
Sketch, Photo, or Image Conversion From Raster to Vector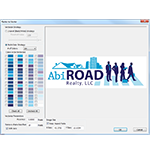 Sketch a design on paper or take a photo or an image, scan it to your computer, and import the file to BobART. From here you can easily convert your sketch, photo, or image to vector and edit the geometry as needed to prepare it for embossing, debossing, and relief jobs.
Embossing & Wrapping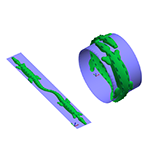 Easily wrap a 2D image file onto a 3D model for embossing and debossing jobs.
Create A Relief Model From An Image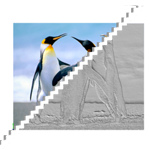 The "Emboss From Image" function in BobART allows you to instantly create a relief model from an image file.
Texturing, Sculpting, & Smoothing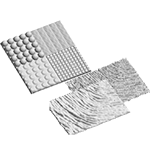 Machine a range of surface textures and finishes to give your parts a custom look and feel. Do everything from a hand carved look to perfectly smooth finishes, wavy surfaces, geometric textures, and much more
Emboss From Component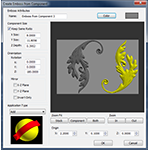 BobART gives you the ability to either import STL files or utilize previously created embossed files and use them in combination with one another on new jobs.
V-Carving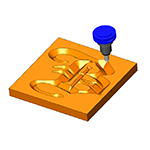 V-Carving functionality allows you to use a v-cutting tool or combination v-cutter and end mill to create flats with tapered walls, perfect for custom woodworking and sign making applications. Additionally, the v-carving wizard allows you to create a chiseled finish by automatically generating a centerline toolpath for your fonts.