BobCAM for SolidWorks™ – Mill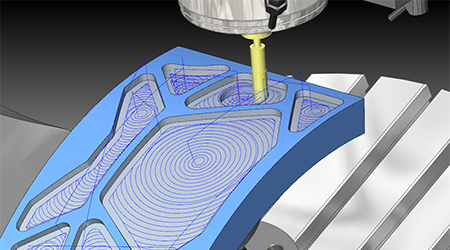 Easily Program Your 2D & 3D Parts!
BobCAM for SOLIDWORKS™, a Gold Partner CAM add-on for Mill, provides fast access to powerful machining strategies capable of handling your most complex parts. Built into the latest SOLIDWORKS™ design software, this product offers a single window integrated CAM solution with advanced 2.5, 3, 4, & 5 axis toolpaths designed to optimize cutting speed and efficiency. BobCAM makes it easy to go from design to finished product in less time.
See Powerful CAM Software for Milling in Action
BobCAM software for CNC milling machines will have you programming and cutting your parts faster than ever. See for yourself – try it today for FREE!



Find the Right CNC Software Solution
Call Us Today +84-462538584
BobCAM milling software, a plug-in for SOLIDWORKS™, delivers the functionality you need to complete everything from simple 2.5 axis cutting to complex 4 & 5 axis simultaneous milling. It incorporates a wide range of sophisticated and fully associative machining strategies using a simple wizard driven interface to make programming quicker and easier. The software offers multiple time saving features including Dynamic Machining Strategies™ to reduce programming time and increase efficiency. BobCAM also includes advanced simulation tools that allow you to test and confirm your work, giving you peace of mind in your CNC programming.
Features of BobCAM for CNC Mill
Advanced 2, 3, 4, & 5 Axis Toolpaths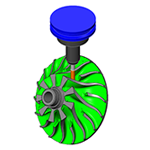 The BobCAM milling software offers a wide variety of powerful toolpath strategies to give you advanced control over how you target your part. Take full advantage of your CNC milling machine with adaptive high speed toolpaths, 4 & 5 axis simultaneous machining, and other advanced milling capabilities.
Multiple Jobs & Multiple Setups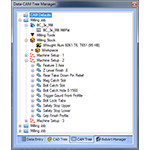 The BobCAM comprehensive milling solution allows you to program multiple machining centers and multiple part setups for a single job in the CAM tree. Easily create multiple setups in any part origin using BobCAM's dynamic part origin to define the X, Y, and Z of your part.
Solid Simulation with Machine Components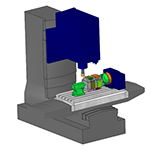 Utilize your machine's actual configuration and kinematics to test and confirm your mill programming before ever cutting a chip. Use it to view the complete milling process, detect machined part deviations and collisions, calculate cycle times, and more.
Post Processor Library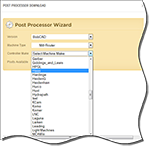 Access an extensive library of downloadable post processors that work with variety of machine types from many of the largest machine manufacturers in the industry. Customize the post to fit your specific machine requirements or contact us for a customized post.